A better Quad Cities. A better world.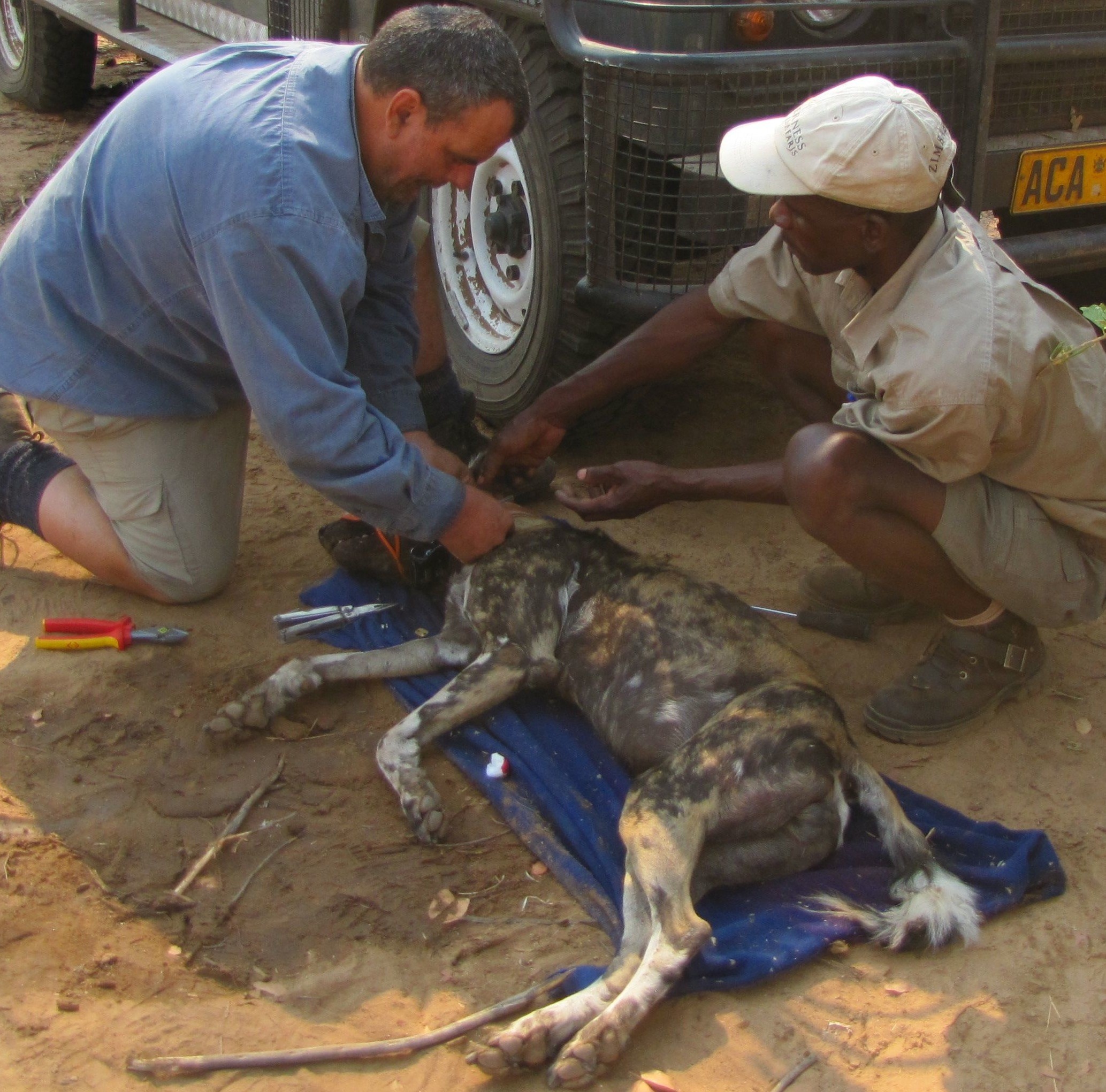 Conservation
Together we can save this species from extinction
Since 2018, Niabi has been a partner with Painted Dog Research Trust (PDRT) to support their conservation efforts through use of satellite tracking collars and the development of anti-snare collars that can break snare wire to save the dog from the collateral effect of bush meat trapping. Together, Niabi and PDRT incorporated field education to help change the public perception of the endangered Painted Dog, encouraging community members to help remove wire snares and impose driving speed limits to help protect the dogs, thus achieving meaningful conservation. Snare wire sculptures are made by community members and sold in Niabi's Gift Shop to support conservation efforts.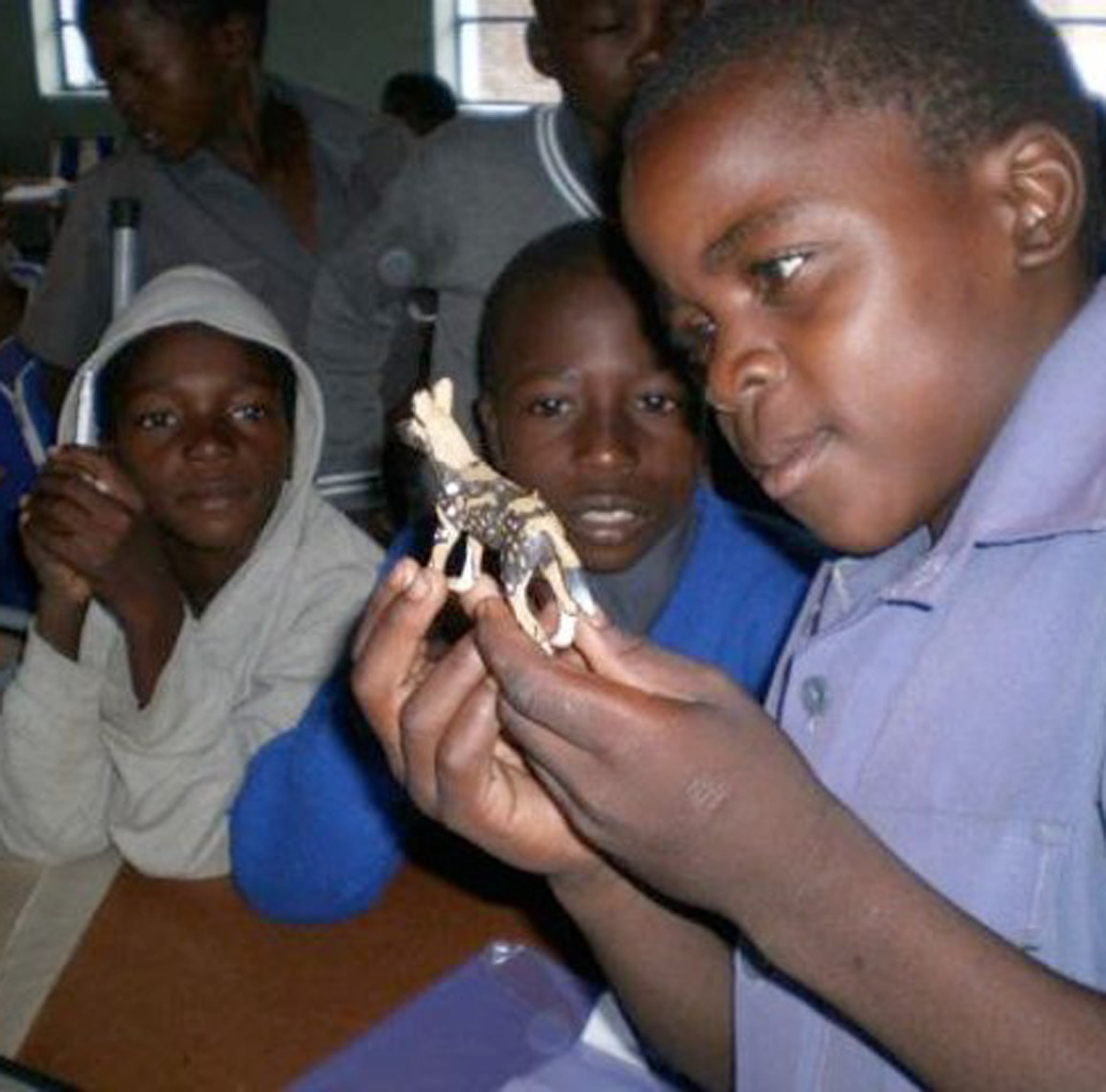 Education
Creating conservation champions of all ages
Niabi Zoo has helped PDRT educate children and adults in the outlying communities of Victoria Falls, Zimbabwe by helping to design community outreach programs and bush camp. These programs allow students to learn about this endangered species and to take pride in caring about their local carnivores. That pride was evident when PDRT's Bush Camp children became pen pals with children in the Quad Cities through Niabi's Zoo Camps. Students from each country shared stories of their native animals, and the children from the other country thought those animals were very exciting.  This resulted in students thinking their own local animals were much more interesting and cared more about their native species.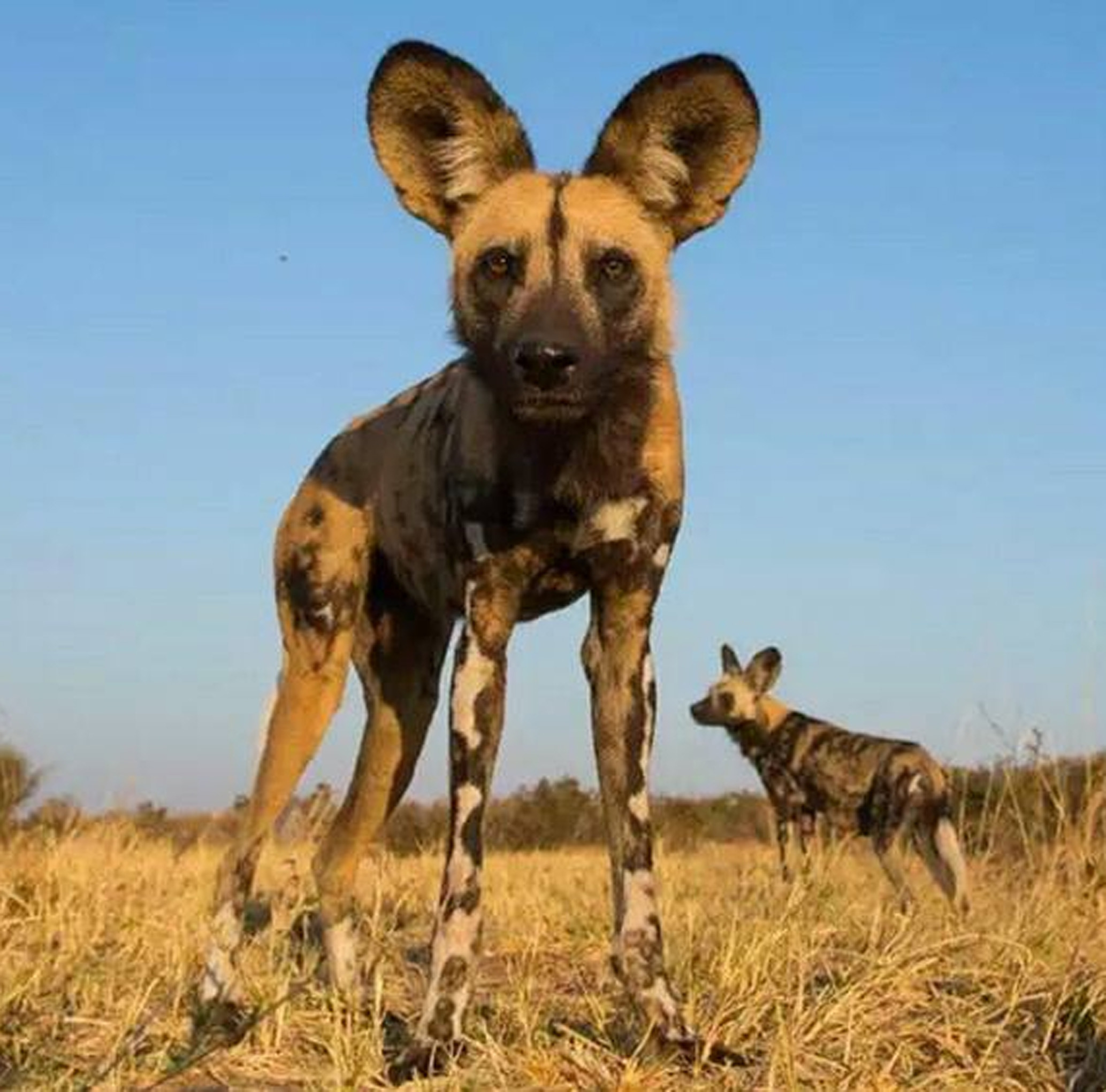 Economy
Placemaking for our community
Niabi Zoo is an economic driver for the Quad Cities. Adding another endangered species with an established conservation partnership with PDRT will not only increase the conservation and education programs at Niabi Zoo, but also increases the Zoo's status both locally and abroad. As people consider employment in the Quad Cities, community amenities such as the Zoo are attractive incentives to encourage people to move and live here. Tourists visiting the Zoo are more likely to spend money at other Quad Cities businesses. Having a more reputable zoo with a conservation focus will increase community pride, appreciation for biodiversity, environmental connection, and the likelihood of supporting conservation efforts.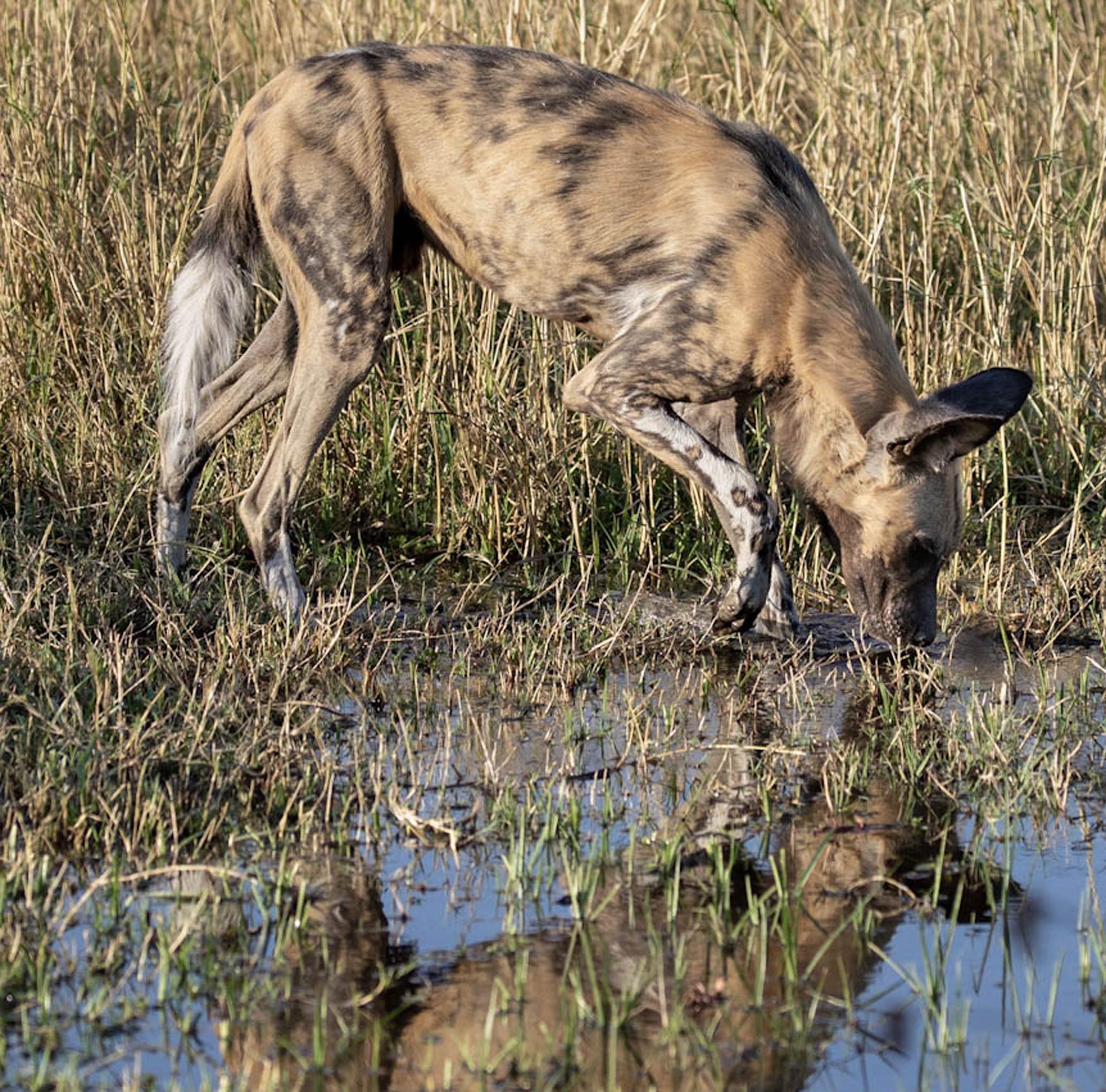 Home for Endangered Species
You can help give endangered African Painted Dogs a new home at Niabi Zoo. To bring these colorful carnivores to the Quad Cities, much is needed to make species-appropriate habitat enhancements as well as create accessible viewing areas for guests to encounter this important species.
Donations can contribute to:
$1000 = Dog den development
$2500 = Educational displays
$5000 = Rock enclosed water feature
$7500 = Clear viewing panels
$10,000 = Public viewing deck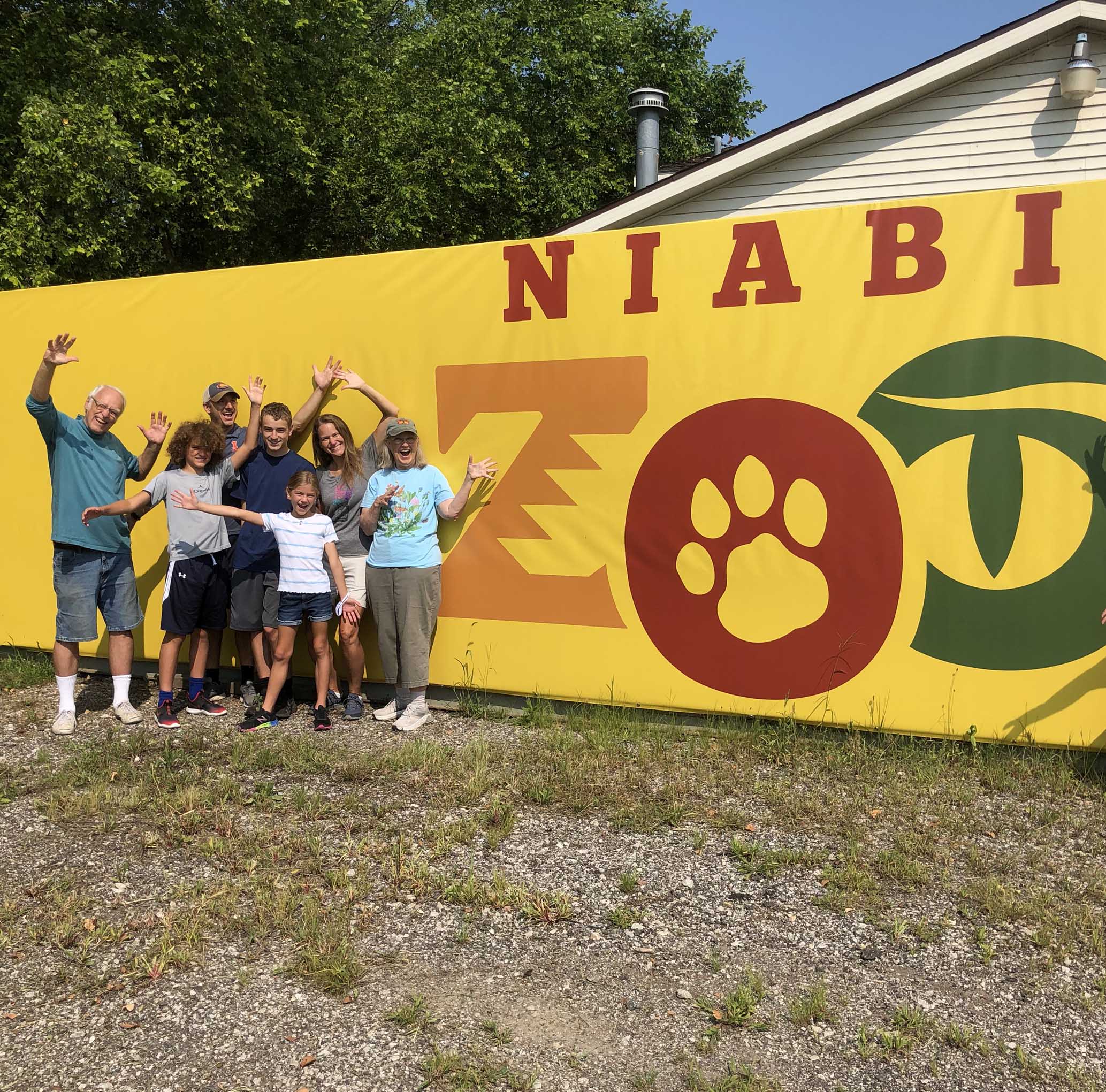 Sponsorship
The campaign goal to bring African Painted Dogs to the Quad Cities is $500,000 to
provide a home in which the animals can thrive
construct public viewing decks to bring guests closer to the animals
develop and install educational displays to allow people to understand the plight facing this endangered species and how they can help
Sponsorships and larger gifts will help to achieve this conservation minded goal. If you, a business, organization, or foundation would like to contribute, please consider the following sponsorship opportunities:
Exhibit Title Sponsor = $100,000+
Prime Viewing Deck Sponsor = $75,000
Upper Viewing Deck Sponsor = $50,000
Outdoor Habitat Sponsor = $40,000
Educational Display Sponsor = $30,000
Painted Dog Den Sponsor = $20,000
To schedule a presentation to discuss details and benefits of sponsorship, please contact Zoo Director, Lee Jackson.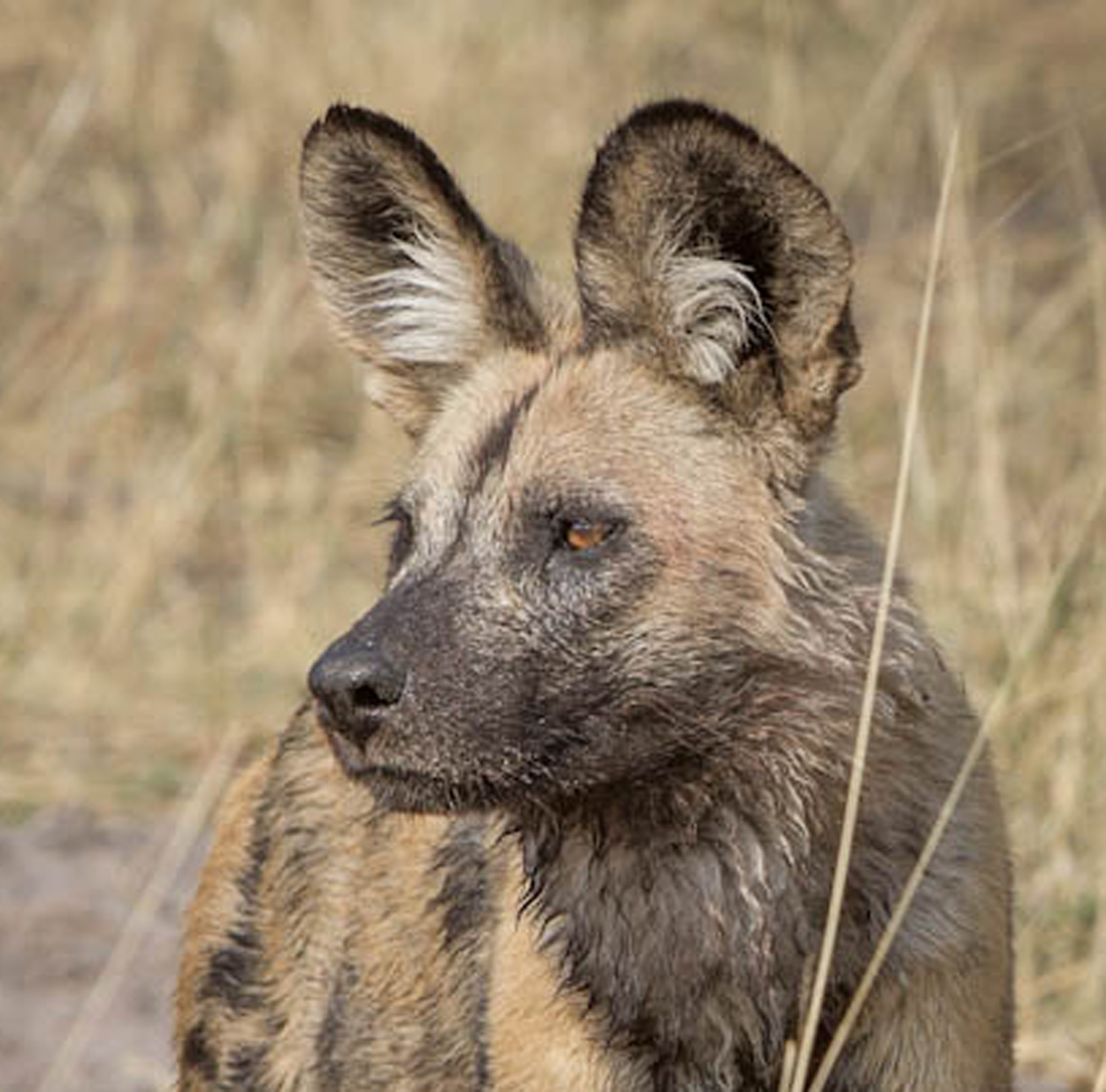 Online Giving
Become part of the pack by donating to help to bring African Painted Dogs to Niabi Zoo. Any sized gift is welcome, large or small.  Support this endangered species while building a better Quad Cities and a better world.
Want to help even more? Get your pack together to become a fundraiser for Niabi Zoo!  You will help educate others about protecting this important carnivore, and you'll help your friends feel good about doing good.
Starting a fundraiser is easy to do, and it's fun. We'll even give you all the tools you'll need to make a difference. With your help, we can help endangered African Painted Dogs and work to save them from extinction.