Dining & Shopping options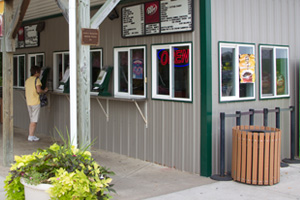 The Treehouse Snack Shack
Sit down, relax and have a meal in the shade at our covered tables. Located across from the Wild Things Gift Shop, choose from menu items including hot dogs, chips, pop and more. Directly next to The Treehouse is our playground, so after lunch, stay and play!
Open Sun-Sat from 10 a.m. – 4:30 p.m. (Weather & Attendance dependent).
Starting on August 15, this stand will be closed Monday-Friday.
You may bring your own food and drinks to the zoo-we ask that no plastic straws or glass is brought in.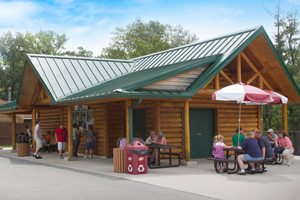 The Wild Paw Concessions
Located in the heart of the zoo near the reptile house and big cat habitat, The Wild Paw is the perfect place for a mid-visit break! Cool off with an ice cream or refreshing beverage, or snag a snack like chips, popcorn or candy.
Spring hours- Open 11 a.m.-3 p.m.
CLOSED AT THIS TIME.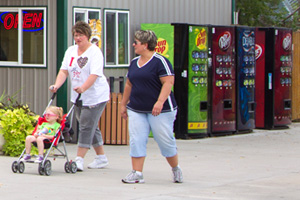 Vending machines
Water and soda machines are strategically placed throughout the zoo in case you get that sudden urge to drink something nice and cold.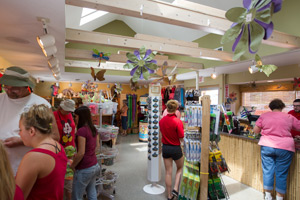 Wild Things Gift Shop
Located near the entrance and exit is Niabi's largest store – Wild Things Gift Shop. Shop for apparel from t-shirts to hats and other accessories, as well as books, games, jewelry, plush toys and more. Stop by to learn about buying an enrichment gift for Niabi's animals!
We no longer use plastic bags. We will have reusable bags to purchase for $2.99 or bring one from home!
Open daily from 10 a.m. – 5 p.m.
Tickets for experiences like the train, carousel, giraffe feeding and more are available for purchase at Wild Things.