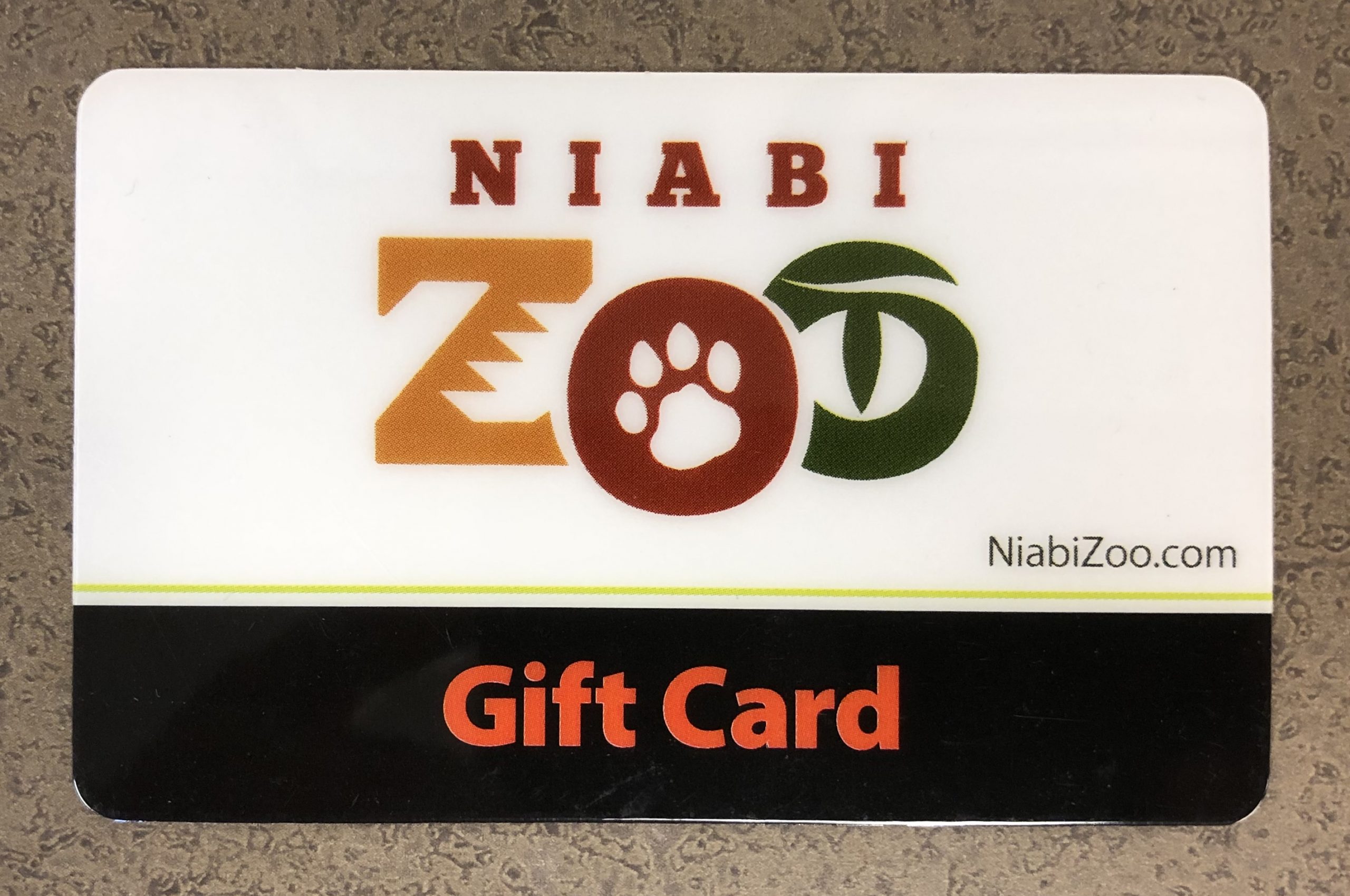 Gift Card
An electronic Gift Card can be used toward admissions, experiences (train, carousel, giraffe feeding, etc.), education classes, or in the gift shop. It really is the perfect gift!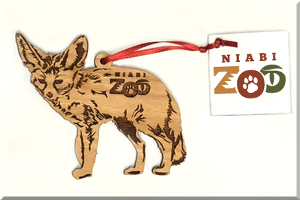 Ornament
In celebration of the successful birth and raising of Niabi's 4 kits, this year's ornament features the Fennec Fox. As the world's smallest canid, it also has some of the largest ears of any animal. Bring this little fox home and help support the excellent animal care at Niabi Zoo!
*Note: When you purchase your ornament, you will need to purchase shipping as well. From your Cart, click Continue Shopping. At the top menu, select Retail, then Retail Items. Scroll down and add Shipping then enter the quantity of shipping boxes.
Up to 2 ornaments can be shipped in one shipping box. Determine your shipping based on the number of ornaments you buy.
1-2 ornaments: add 1 shipping
3-4 ornaments: add 2 shipping
5-6 ornaments: add 3 shipping
7-8 ornaments: add 4 shipping
9-10 ornaments: add 5 shipping
After clicking the button below, scroll to the bottom of the Merchandise page and click the (+) to add items.